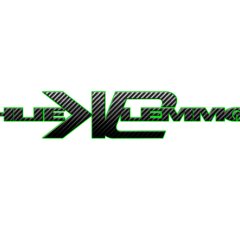 Kahliek Clemmons
3D Game Artist
San Jose California, United States
Summary
Creative and detail-oriented 3D Artist with a comprehensive background in the digital arts within
fast-paced environments. Self-motivated and hardworking professional accustomed to performing
well under pressure and completing all projects with schedule. Skilled in effectively
communicating and collaborating with a variety of members within the organization to achieve
business objectives. Highly adept in cultivating various types of content for video game
production and other technologies while proactively partaking in new innovations.
Personal Qualities:
- I put group's success ahead of my own
- I'm driven by creative initiative to take ownership of creative tasks and independently produce with or without guidance
- I have positive attitude and desire to see those around me succeed and grow
- Ability to receive feedback and critique with humility, modesty, and respect
- I'm Self-driven to learn, explore, and participate
Strong arts and design professional with a Bachelor of Science (BS) focused in Game Art from Full Sail University.
Skills
High-poly Modeling
Low-poly Modeling
Environment Modeling
Prop Modeling
Lighting
PBR Texturing
Weapon Modeling
Hard Surface Modeling
3ds max
UV Mapping
Vehicle Modeling
Python Scripting
Texturing
maya
unreal 4
Software proficiency
Experience
Game Artist at Grove Street Games

Gainseville

• Creates 2D concepts and 3D environment models with rigs, textures and animations.

• Manages art and technical development.

• Consistently meet high standards pertaining to work quality, timeliness and contributing

creative ideas to game development.

• Designs graphics for icons, landing pages, user interfaces, environment, screenshots and

animations for games.

• Documents process, including updates during development and revision to existing

platforms.

3D Game Artist & QA at SSE

jacksonville, United States of America

November 2018 - January 2020

• Shipped product and implemented assets into Unity which helped significantly speed up

the work for other artists.

• Created new workflows and documentation/tutorials of these workflows for in house artist.

• Developed artistic visual products while working within defined technical constraints.

• Collaborated with Technical Artists to create and improve tools and workflows.

• Designed visual models that met both aesthetic and technical criteria.

• Optimized existing assets, such as cleaning the model's geometry, UVs or textures.

• Broke down procedures and requirements from engineers to create work for artist.

3D Artist at Enviromental Tectonics Corporation

winter park, United States of America

March 2017 - November 2018

• Reviewed existing applications and games and identify improvement opportunities for user

experience.

• Created 3D models of props, textures and materials to meet design goals.

• Exported and optimized art assets for development.

• Created 2D art compositions for the game mockups to ensure the consistency of the game

screens.

• Recorded and tracked bugs through to final resolution.

• Created a library of materials using Substance Designer with use of parameters for

Substance painter.

• Responsible for managing all the assets, maintaining directories, developing to naming

conventions and adapting to different visual styles using various platforms.

3D Artist & QA at Apple

San Jose, United States of America

October 2014 - November 2015

• Generated high-quality renderings and animations for the proprietary navigation design.

• Work on 3D modeling, mapping, texturing, and lighting techniques to create visual

elements.

• Worked on multiple iterations, both independently and in collaboration with Art/Design

Leads.

• Worked closely with Engineers to ensure the UI functions correctly and is effectively using

available resources.

• Continually updated all required documentation and communicate changes to other

disciplines.

• Understand flow, composition, and design as they relate to the user's experience..